Carla La Rosa Valdes '23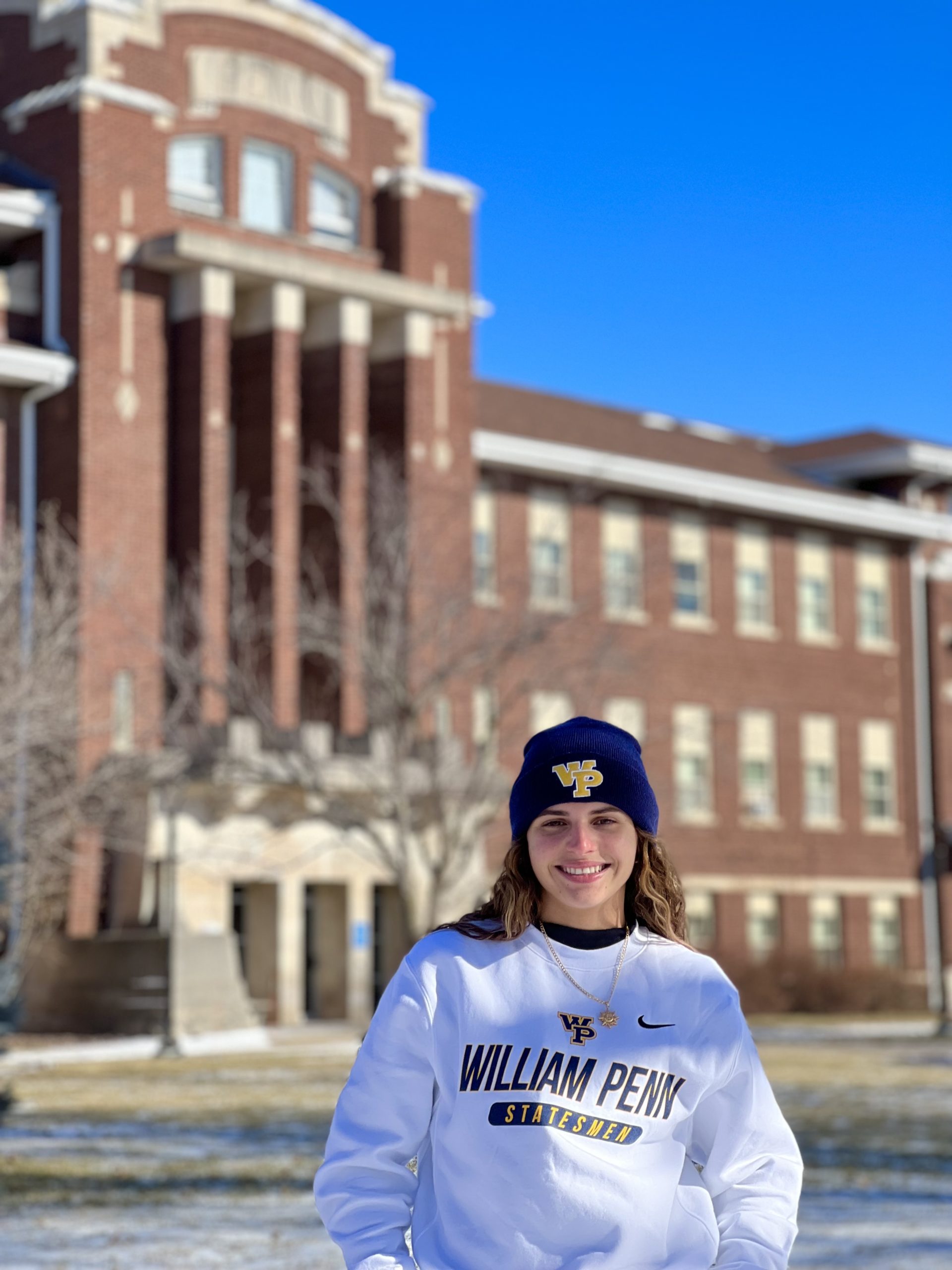 Hometown: Las Vega, NV
Major: Business Management
Carla La Rosa Valdes' story began in Cuba where she spent her childhood. Her journey then took her to Las Vegas, Nevada at the age of 13. She attended the College of Southern Nevada where she played softball and received an Associate of Arts degree. As she searched for a college to complete her bachelor's degree, William Penn University's small class sizes and helpful faculty and staff appealed to her. Carla came on a softball scholarship and is graduating this spring with a major in Business Management.
During her time at William Penn, she has appreciated the support that the Oskaloosa community offers students. Her choice to attend WPU has also been affirmed in her relationships with her professors, "They genuinely care about me and my future."
Carla was recently selected to speak at the Dean's convocation, introducing Publisher, Yvette Tello. It is her favorite experience during her time at WPU. "I was thrilled and deeply honored. I was able to develop valuable relationships and hone my public speaking abilities thanks to this opportunity. After I finished introducing the speaker, all I could think about was how thankful I was to attend William Penn because there was a good chance that I wouldn't be noticed as much as I am here at a large university."
Upon graduation in May, Carla will begin a role as an Operations Manager. She is excited to utilize her degree and remain in Oskaloosa so that she can stay involved at William Penn University and the community that has been so supportive of her.