Iowa Sociological Association Annual Conference
2020 Iowa Sociological Association Annual Conference
Social Media and Self: The Influence of Media on Identity Formation
Friday, April 24 | Musco Technology Center (MTC)
Student participants from community, private and public universities across Iowa are invited to attend the 2020 Iowa Sociological Association (ISA) Annual Conference, held at William Penn University. Undergraduates are given an opportunity to demonstrate their sociological imaginations as they share ideas, research and findings pertinent to their disciplinary scholarship.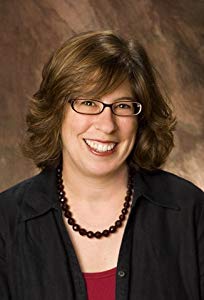 Please welcome keynote speaker,
Kerry O. Ferris, as she discusses the
role of Twitter in the construction
of posthumous personhood for (dead)
celebrities.
Make sure to view our Schedule of Events and Registration Form!
Call for Presentation and Award Submissions
Students are encouraged to participate by submitting presentation proposals for acceptance. Awards are given for outstanding student papers and posters.
Awards include:
Mary Alice Ericson Award for best first year sophomore paper
Manford Kuhn Award for best junior or senior paper
Stephen Wieting Award for best paper in integrating theory and research
Ward Reynoldson Award for best paper in criminal justice
B. Keith Crew Research Poster Award
We hope that you to consider submitting your work to johnstonmo@wmpenn.edu!